The Slowdown Set
Each scent in the full collection takes you to a familiar place — a wide-open lawn in the summer, a remote white sandy beach, and a relaxing grove in the late afternoon sun. Let yourself unwind and slow down to these three unique time zones. Where time doesn't actually matter at all.
Barefoot in the Grass
Wild Cypress, Juniper, Basil & Eucalyptus
Rolling Wave After Rolling Wave After Rolling Wave
Refreshing Peppermint, Eucalyptus, Lavender, Coriander & Rosemary
Naps in the Grove
Sunny Grapefruit, Neroli & Geranium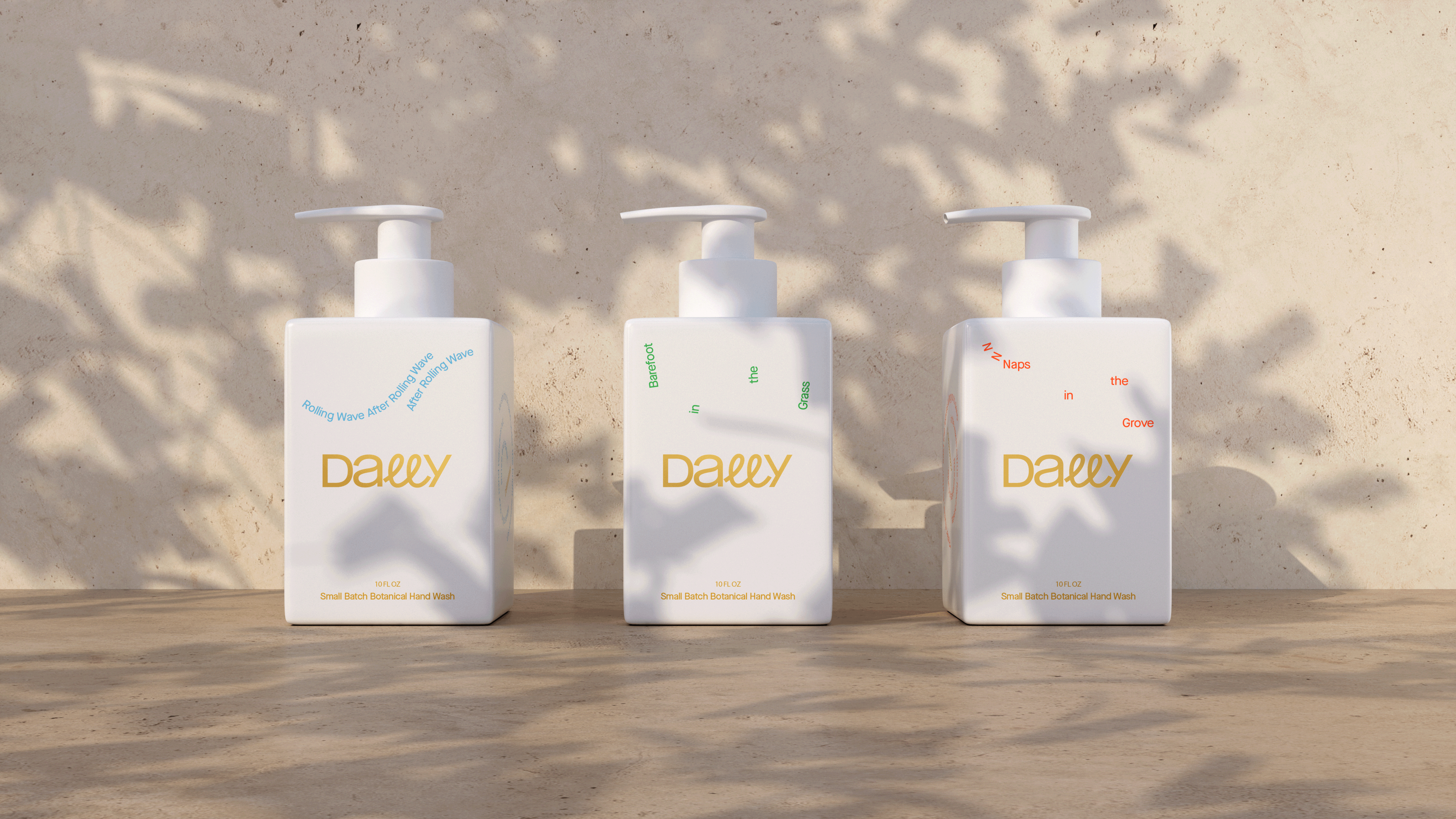 No synthetic ingredients.
No colorants.
No artificial fragrances.
No parabens.
No toxins.
No hurries.



Dally.
Try lingering on something that makes you feel good for a change. It's time we all amble, ramble, and wander a bit more — even if that's to your bathroom sink.